What is Dye Sublimation
Dye sublimation is a special printing process that turns digital designs into vivid, long-lasting colours in your team jerseys. It works by using high heat to transfer the ink into the material, bonding it to the fibers of the fabric. The result is a high-quality, detailed design that looks great and lasts a long time.
There are endless possibilies with dye sublimation. You can enjoy the freedom of adding numbers, logos and your last name to your sports jersey without any extra charges. With our digital printing process, we can incorporate any color(s), font, or logo anywhere on the jersey.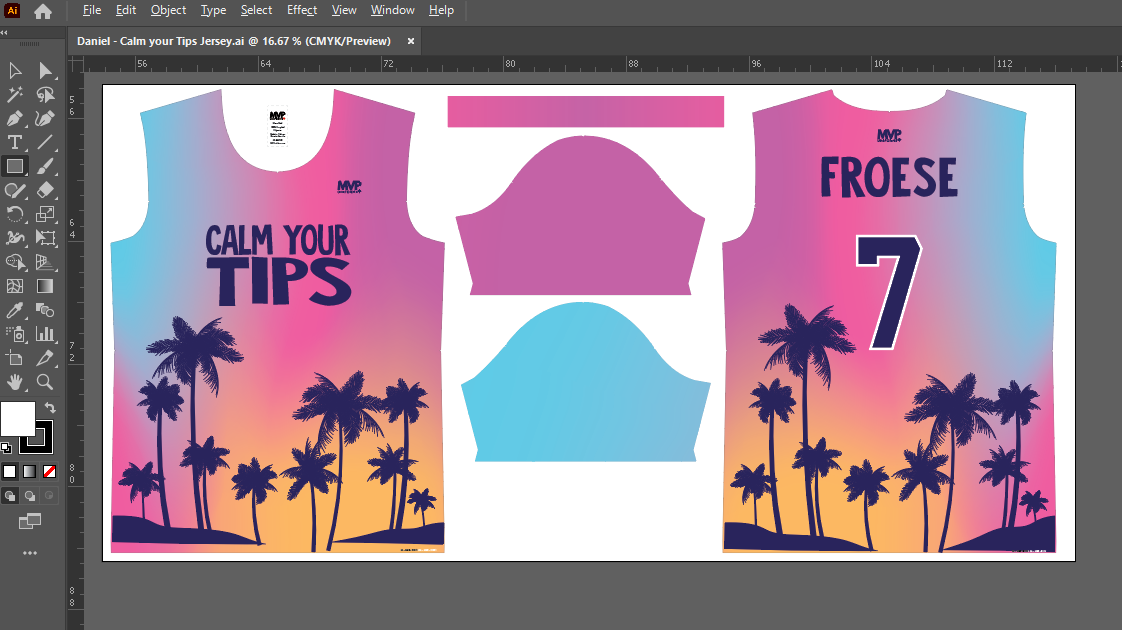 Design
Craft Your Style - Collaborate with our designer to design your custom jersey's unique look. When it's perfected, we fire up the printer!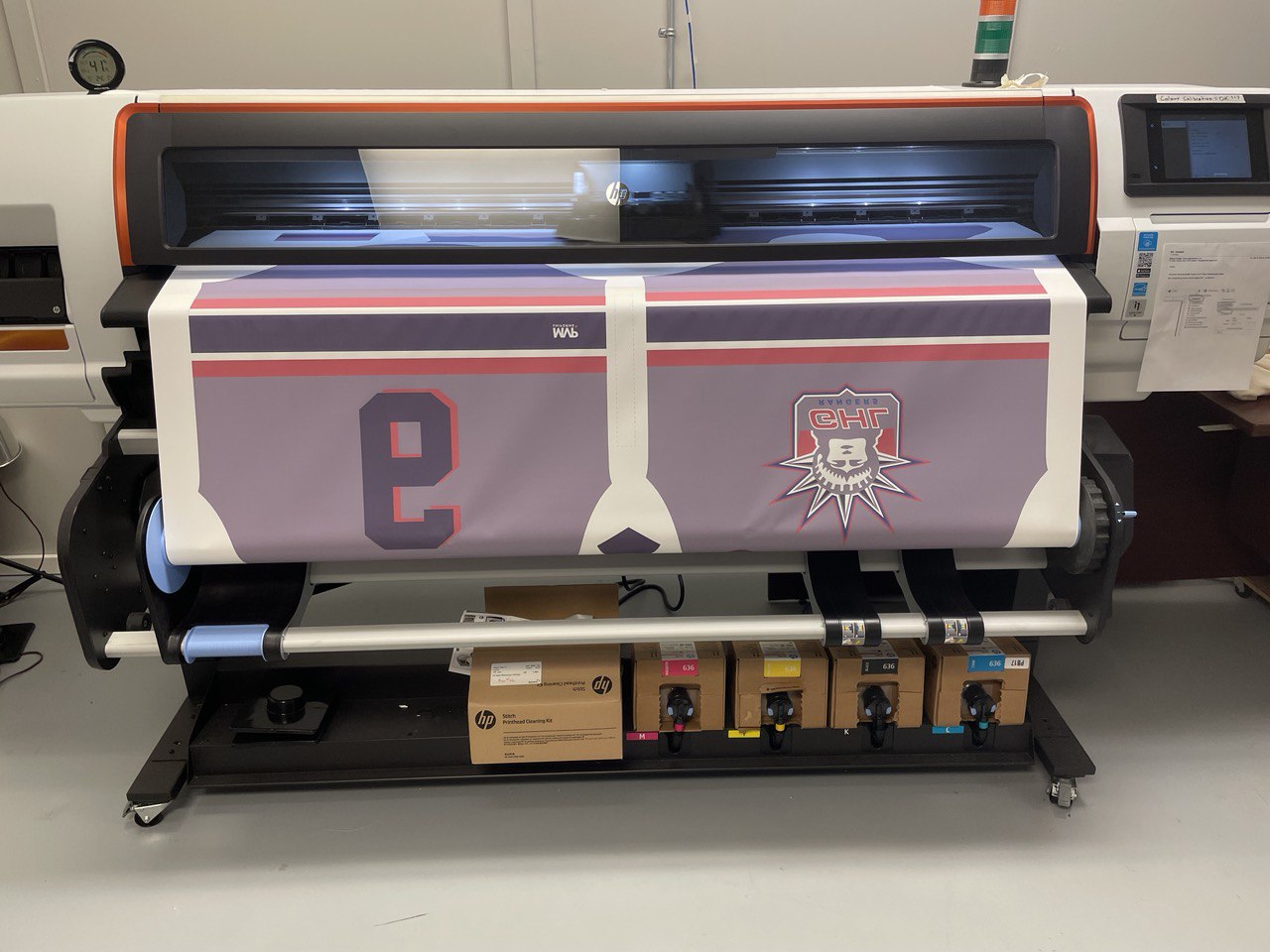 Printing
Your custom artwork comes to life on specialized dye-transfer paper via our cutting-edge HP Stitch printer. Every colour detail, from CYMK to Pantone, is meticulously matched and inspected.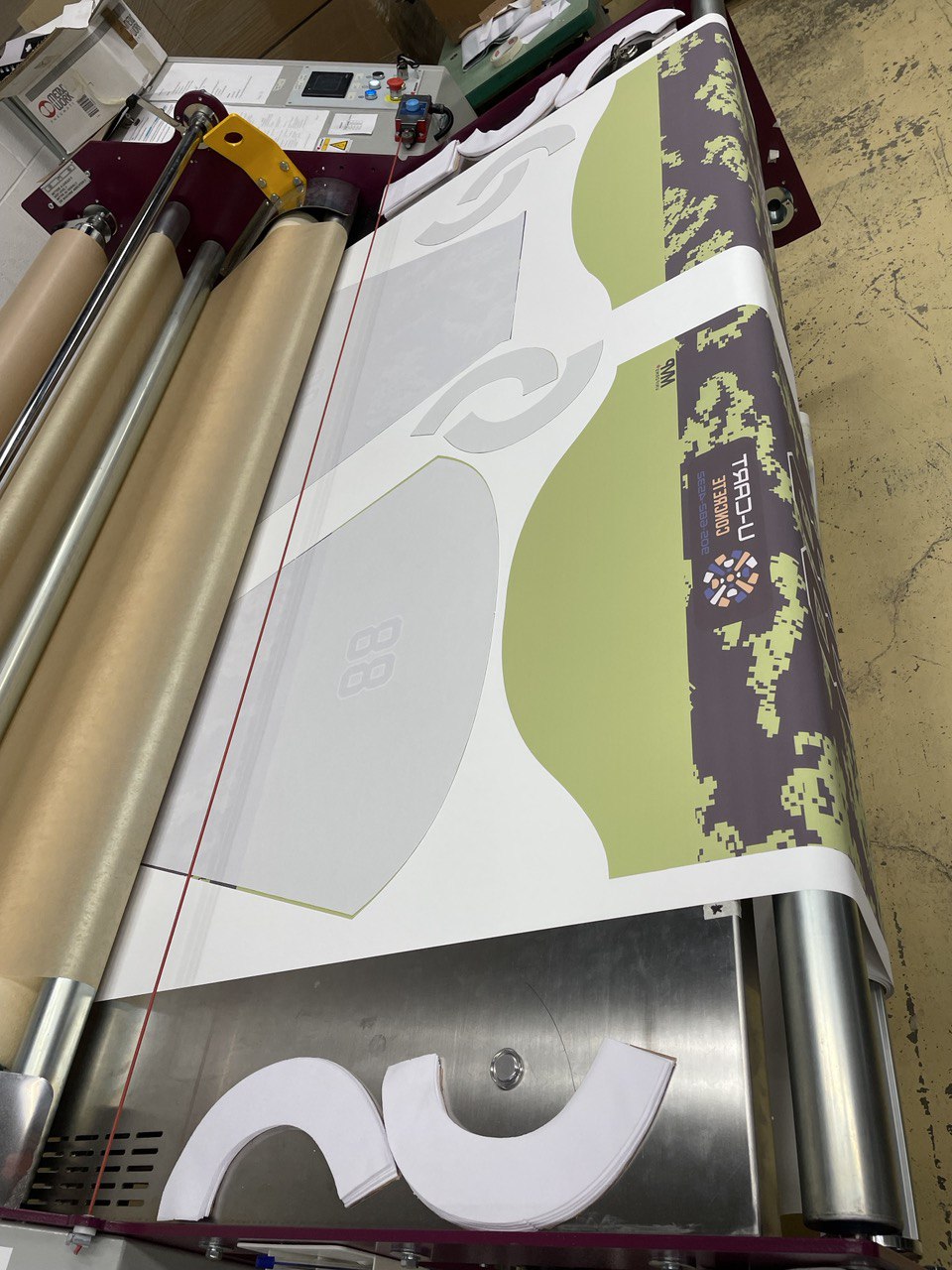 Transfer
The printed transfer paper meets your chosen fabric in our heat press. At 400°F, watch as vibrant eco-friendly dyes transform into a permanent masterpiece.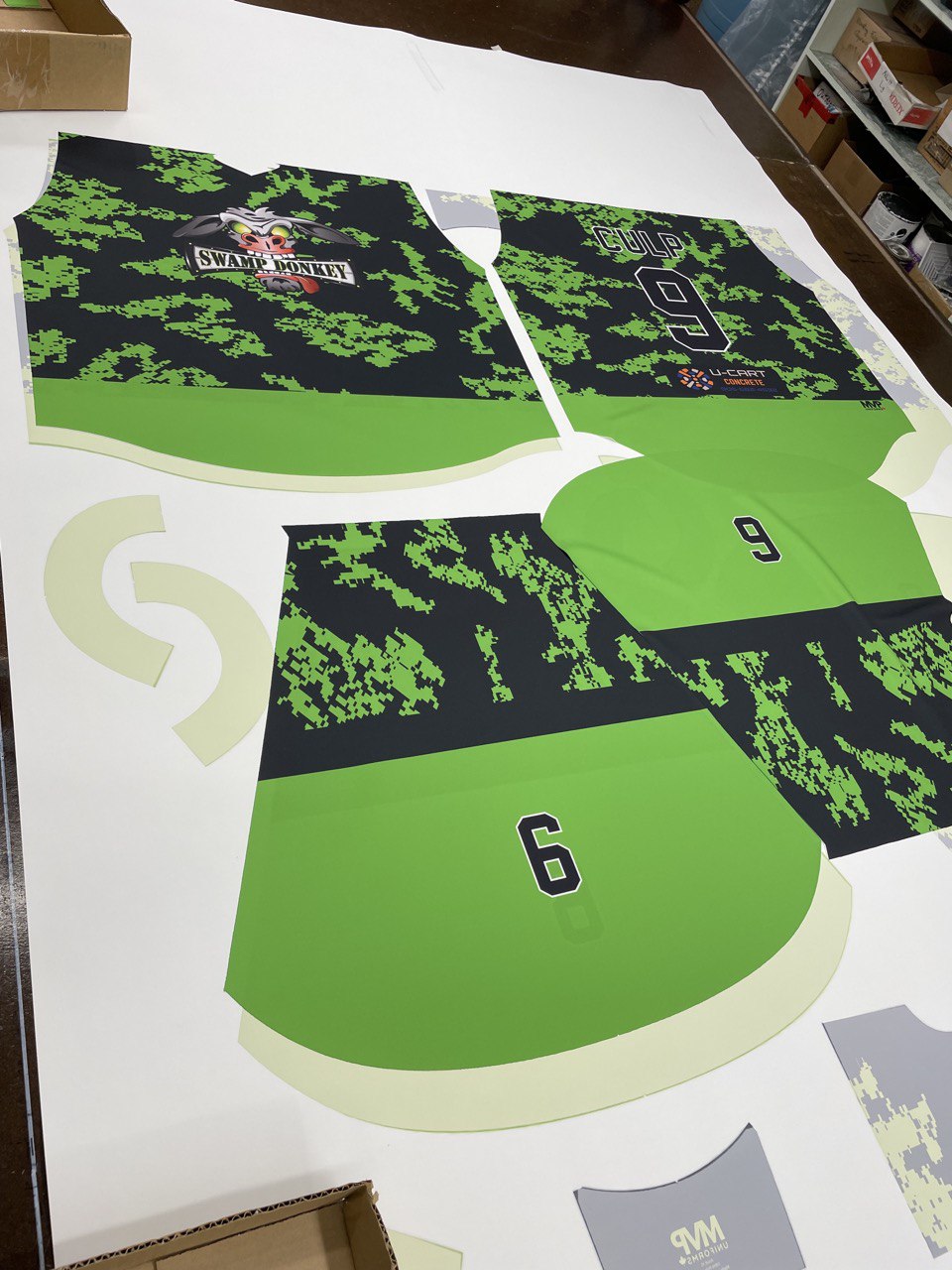 Cutting
Each jersey piece is carefully cut, inspected, and handed to our skilled seamstresses. They skillfully stitch together your unique piece, ensuring every detail is impeccable
Sewing
Our seamstresses meticulously bring the jerseys to life, skillfully stitching each jersey piece. With keen attention, they ensure a flawless finished garment.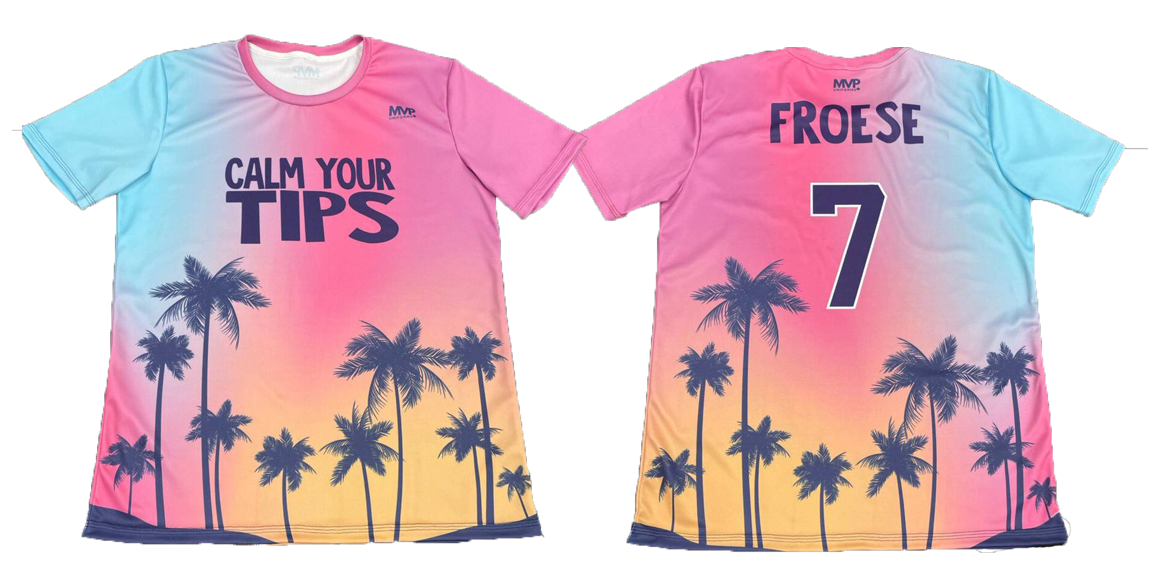 Final Inspection
Every jersey undergoes a meticulous final check. Then, we carefully package your team order for convenient local pickup or global shipping.
FAQ
Where are these made?

Our manufacturing facility is located in St. Catharines, Ontario, Canada and everything we do is done in-house!

We're Green too! Our facility is 100% powered by Bullfrog Green Energy.
What are your lead times?

1-2 weeks once your artwork has been finalized.

Our entire process is done in-house here in St. Catharines - we're very quick and efficient.
What is the cost to add a sponsor logo?

With dye sublimation, there are no extra charges for sponsor logos, numbers placed on the front, sleeves or back, or your last name added to the back. Since its all done digitally and printed, we can use any colour(s), font, or logo anywhere on the jersey.
Will the artwork/design/logos crack or peel?

Never! The dye sublimation process permanently changes the fabric colours and will not crack, peel or fade!
What does the jersey feel like?

Dye Sublimation uses high-tech polyester fabrics which are soft to the touch. Very different to traditional embroidery or vinyl heat pressing, our technique creates a seamless, soft-to-touch design that beautifully melds with your fabric. Elevate your comfort and elevate your style!